As The Proud Son Of A Former Public School Educator, And Registered Voter In The New 20th Ward I feel She Has What It Takes To Effectively Provide Leadership For The Ward And 5th District That Will Positively Impact And Build A Bridge That Will Make Our City And State Whole Again.
The Vision For A New 5th Legislative District A Candid Conversation With Dr. Dilara Sayeed Candidate IL State Representative: By D. Joshua Banks
Q. Why are you running for state office?
A. Joshua, the state is where it's at – where key policies are developed on education, healthcare, jobs, environment, and public safety – to help each of us build a life
I didn't plan on running for office, but it is time to move from working behind-the-scenes to impacting change from center stage.
Illinois is known for Machine Politics… But in 2018, there are 25+ open seats in the Legislature. It is time for change – for fresh voices and new faces to take their seats at the table.  I am not bought and not bossed.            
I have been a public servant for over 20 years. I am a teacher and entrepreneur, an inclusive leader, and an American Muslim woman-of-color who proudly wears her headscarf. You know me and what I stand for, Joshua, and you said you like what you see.  I know we can break down stereotypes and build bridges between communities!
Build a Life, Be A Bridge – this is why I am tossing my scarf into the ring for Illinois State Representative from the 5th District.
Q. Tell Me About Your Story And Growing Up In Chicago
A. My very first memory is of playing hopscotch and double-dutch on my school playground. I remember my graduation from the Head Start preschool program for low-income children in Chicago. I proudly stood on stage, a great gap-toothed smile on my face and a gold paper crown on my head. My hair was in tight braids and I was wearing a scratchy polyester dress my mother had sewn on her used Singer sewing machine. At that moment, even though so many obstacles were in my way, I thought I could be anything I wanted…and then, of course, Life tells you your skin color is wrong or you're not from the right class or you just don't fit in…
Success in life requires access to education, to resources, and, most importantly, to systems that will support us in getting there.         
I grew up and became a teacher. My husband is a doctor.  We help every person we connect with build a life with high quality education and healthcare.
I have a doctorate in education and have worked with The Children's Defense Fund to breakdown the cradle-to-prison pipeline, worked with community leaders from Elgin to Chicago to Naperville to Matoon. We need State Representatives who will fight for our district, but also know how to collaborate with colleagues across the state to build coalitions to improve our state.
Q. What makes you qualified for this position? Point out some of your career highlights for the voters in The District:
A. I am an award winning public school teacher for over 10 years. I was the first American Muslim teacher tenured in DuPage County, helped develop a race/pluralism curriculum for the district, and won a diversity and inclusion award.
Golden Apple Chief Education Officer.  I supervised strategy and execution of all programming strands. I managed a system of over 150 team members, and a seven figure budget.                                                               
Founder of tech company vPeer.com. Research shows that the professionals that often do not receive quality mentoring are women, professionals-of-color and those from low-income backgrounds. vPeer aims to change this. Our goal is to connect professionals to Match – Meet – Mentor, and change their career trajectory.
Adjunct professor in leadership and education at Northwestern, Benedictine, and other universities
Mother of three adult children. I fight racism and discrimination every day for the sake of my family and for all families.
Q. Share With Me Your Platform And How You Plan To Effectively Change And Positively Impact The District:
A. Public Service, not Politics
We will create stronger communities and economic opportunity together. Let's stand against divisive politics and hate- from the White House to the State House.
Strong Public Education                                        
High quality learning in schools  =  skilled adults ready for great jobs and businesses
Economic Security
Small business and entrepreneurship are economic engines. We must ensure every adult has a job/career, families can shop and have fun, and elders have a secure retirement.
Safer Neighborhoods
We must have laws to curb access to illegal guns and increase public safety. State agents, law enforcement, community leaders, and residents must confront violence together!
We take our policy stances very seriously- they are very clear and detailed.
Please take a look at www.vPeer.com    
Dilara's very first memories are of playing double-dutch on the playground, and her graduation from the Head Start preschool program for low-income children in Chicago. She is a product of Chicago Public Schools and a Catholic high school. These experiences have fueled Dilara's ambition for equity, high quality, and accountability for all our residents – youth and adults, especially in vulnerable and developing communities. 
Dilara has been an educator and community leader for over 20 years. She is a former teacher and education policy expert who uses her real world experience to help people of all backgrounds succeed. As an eighth grade teacher, she focused on race and pluralism issues in the United States. Over her career, Sayeed has worked with the Children's Defense Fund to disrupt cradle-to-prison pipelines, has facilitated inclusion and equity programs, and has worked with school districts to increase parent and community engagement. At District 203, Dilara was mentored by master educators and activists. She learned what makes communities successful. Dilara is taking her public service to the next level as candidate for the 5th District to protect our American values of justice, equality, and pluralism.                                                                        
Dilara's strategic and operational experience will be valuable to the state. Most recently, as Chief Education Officer at the Golden Apple Foundation, she led strategy and execution to ensure the best educators are prepared to go into schools-of-need across Illinois. She is a tech entrepreneur and founder of vPeer, an online virtual mentoring platform that focuses on accessible and effective professional mentoring for all, especially women, professionals-of-color, and those from low-income communities.
Dilara attributes vision, work ethic, family, and God's Grace in allowing her to overcome struggles, be a successful educator and businesswoman. She has a master's degree from Northwestern and a doctorate from Harvard University.  She teaches School Leadership at Northwestern and is a Fulbright Specialist in Education. She has been awarded accolades for her work and her leadership in the areas of community service, education, and advocacy. Dilara lives in Chicago's South Loop with her husband. Together, they have raised three children who are now young adults.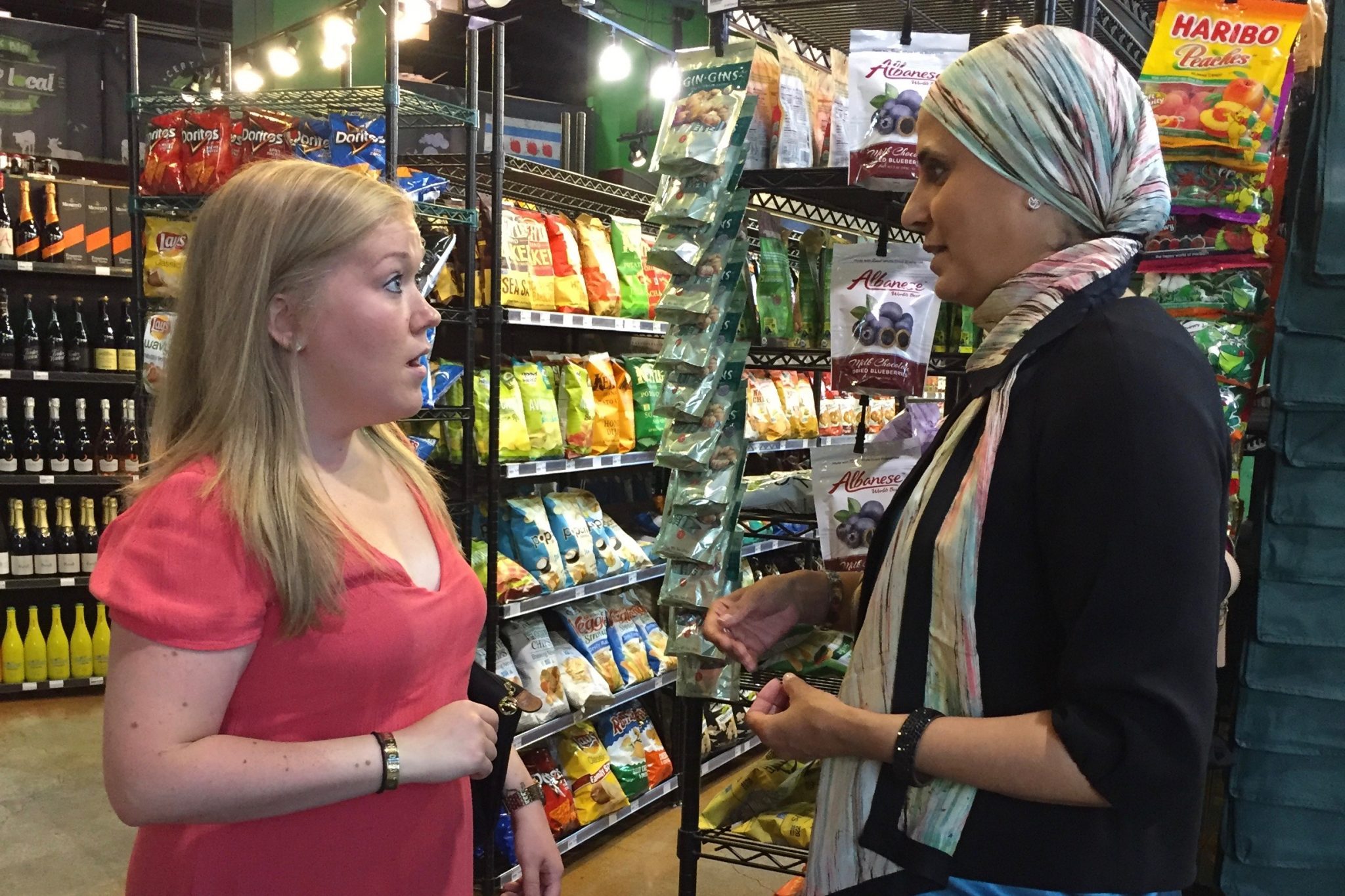 Dr. Dilara Sayeed 
Candidate – IL State Representative for 5th District