Why is Rush running for US Congress?
Like many of you, Rush is deeply concerned about the state of our country. He is passionate about being a part of the new generation of active citizens running for office. The era of life-long, career politicians needs to end. Rush is exasperated by a President who is determined to divide us, and he is tired of taxpayers paying taxes without seeing the benefits. Rush will no longer sit still. As an avid runner, marathoner and Iron Man Triathlon Finisher,  Rush doesn't know how to sit still.  It is time to turn anger into action, to serve the people and families of the 3rd District.
Who is Rush?
A humanitarian at heart, Rush works to help disenfranchised children from war-torn countries gain access to free medical care. Over the years, he has helped to raise over a million dollars for needy children through the formation of various fundraising efforts focused on 5K races and marathons. Rush serves on the Executive Board of AMVOTE PAC, an organization dedicated to promoting voter registration, voter information and voter empowerment among residents in his district. He also enthusiastically volunteered for the Obama campaign at the 2008 DNC Convention in Denver, CO. Rush recently served on Lori Lightfoot's transition committee for Transportation and 
Infrastructure.An
 award-winning, small business owner, Rush founded and operates Rush Productions, a top-rated multimedia production company in Chicago. Prior to launching his production company in 2006, Rush worked for ten years as a News Anchor and Sports Reporter for ABC and NBC affiliates in Nebraska and Texas.He is a man who wears many hats, but the one Rush is most proud of is husband and father. Rush has been married for 18 years to the one and only Aziza Darwish. Together they have two sons; thirteen-year-old Adam, and Amir, age three. As a devoted family man, Rush always manages to find the time to coach his eldest
son Adam's basketball team.
Rush is Palestinian-American and was born in Bellwood, IL and raised in Stone Park, IL
He spent two years of his childhood in the West Bank in his parents' hometown of Beitin
His parents immigrated here and he grew up in a typical, working-class, immigrant household
He has been involved with charitable work including the Palestine Children's Relief Fund and Runners for Rush (a new group)
Economy/Job Creation
Thousands of families across the 3rd District are struggling to make ends meet. It's becoming more difficult than ever to qualify to buy a home and people are pushing their dreams off further and further. At the same time there's a rising demand in the technology, manufacturing, and transportation industries for skilled workers. I believe in social innovation, and the reality is that the current economic situation for a lot of families in our district is unsustainable; while I fully support a Federal Minimum Wage of $15, I believe that more must be done to support our families. As your Congressman I would:
Support a system which moves the minimum wage to a living wage that will scale with the average cost of living.
Support paid family leave.
Support and advance workers' rights.
Create an economic development council for the 3rd District called 20Up with a two-pronged responsibility to:

Identify businesses with a need for full and part-time skilled workers to fill $20/hr or higher positions and pair those students to those positions.
Partner with industry leaders in technology, manufacturing, and transportation with local community and city colleges to teach students critical, transferable industry skills.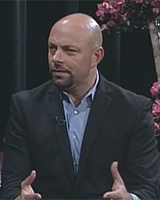 Women's Rights
As a government which prides itself on being a leader in human rights, civil rights, and civil liberties I believe we have done a great disservice to half of our constituents. To think that in our country today I, as a male, have a higher income sheerly on the basis of my sex is absurd. What's more is women's reproductive rights are regularly under attack in states across the country. In the case of Georgia specifically, that bill allows for a woman who miscarried to potentially be investigated, does not include language protecting women from criminal prosecution should they seek an abortion, among other ludicrous inclusions. This is a far governmental overreach into the lives of constituents. The fact of the matter is the Georgia bill and bills like it, passed in Alabama, Mississippi, Ohio, and introduced in many other states put women's health and lives at risk. I believe in a woman's right to choose; that we have control over our own bodies is essential to the very core of personal liberty. As your Congressman I would:
Support Equal Pay for Equal Work.
Support Women's reproductive rights.
Immigration
This country was built by immigrants seeking freedom from persecution, seeking a better opportunity, and working towards a better tomorrow. My parents are immigrants who came here for a better opportunity, with the dream to raise our family. The current administration's anti-immigrant rhetoric and actions are simply unacceptable: the Muslim ban, the family separation policy, making migrants fleeing violence wait for months at the border to apply for asylum, the ICE raids on places of business, the actions being taken to deny green card applicants and visa applicants by expanding the LPC test, the almost everyday stream of racist and tasteless comments about different communities. This is an attack not only on those communities, but on our ideals and values as Americans. This administration is dehumanizing these families and I am absolutely unwilling to allow it to continue. Asylum is an internationally recognized human right. In my personal time, I have been connecting undocumented families I know with pro-bono immigration attorneys to assist them in gaining legal status. While I believe that has made a small difference, what we need as a country is comprehensive and fair immigration reform to put these families on a path to citizenship and prevent any future administration from the egregious actions which have taken place over the last few years. As your Congressman I would:
Stand first and foremost for human dignity.
Support sanctuary cities and asylum seekers as asylum is an internationally recognized human right.
Support Comprehensive and Fair immigration reform to make our immigration system simpler, more accessible, particularly for non-native English speakers, while retaining the highest level of security.
Expand my work personally to create and market a large network of pro-bono immigration attorneys to assist undocumented families in gaining legal status.