At Home With Harmony, Hope & Healing; #AudTalk With Nat Geo Live Speaker Brian Skerry; Be a Part of The People's Performance; Joan Curto LIVE This Sunday; and More!
Keeping Up With the Auditorium!
May 22, 2020
Although our Auditorium Theatre community can't be together in person at the moment, we are still devoted to connecting with friends and supporters like you!
Every Friday, we'll be sending updates and sharing fun content to brighten up your week.
AT HOME WITH THE AUDITORIUM
WITH HARMONY, HOPE & HEALING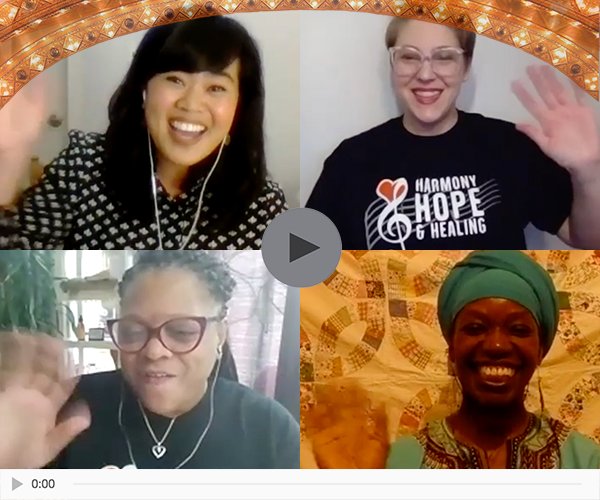 At Home With
the Auditorium
Last Sunday, the whole family sang along with members of the Harmony, Hope & Healing staff LIVE on our Facebook page as they shared some of their favorite uplifting tunes with us! Harmony, Hope & Healing is a nonprofit that helps vulnerable individuals heal and rebuild through the restorative power of music, and we are proud to have welcomed the program's participants as our guests to many performances over the years.
#AUDTALK WITH BRIAN SKERRY AND STEVEN KESSEL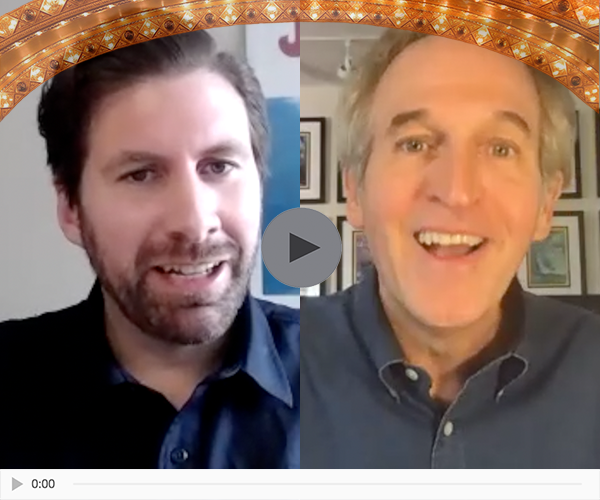 #AudTalk
This week's #AudTalk featured an exciting conversation between National Geographic Live speaker Brian Skerry and Dr. Steven Kessel, Director of Marine Research at the Shedd Aquarium. Skerry and Kessel bonded over their mutual love of sharks and Steven Spielberg's Jaws, and discussed ways that individuals can help protect the ocean and its inhabitants.
Click here to watch the video chat!
UPCOMING EVENTS – JOAN CURTO ON SUNDAY +  #AUDTALK WITH DEB CLAPP WEDNESDAY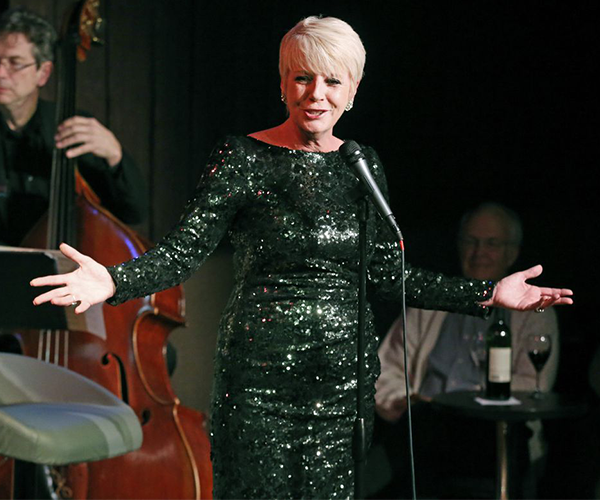 At Home With
The Auditorium
Sunday, May 24 @ 6PM CDT
This Sunday, tune into our Facebook page for a LIVE virtual concert with Chicago cabaret icon Joan Curto, who has honored figures such as Stephen Sondheim, Ella Fitzgerald, and Cole Porter on the Auditorium stage. With accompaniment by pianist and vocalist Beckie Menzie (from appropriate social distance, of course!), Curto will be bringing the music of these legends (and more) right to your home!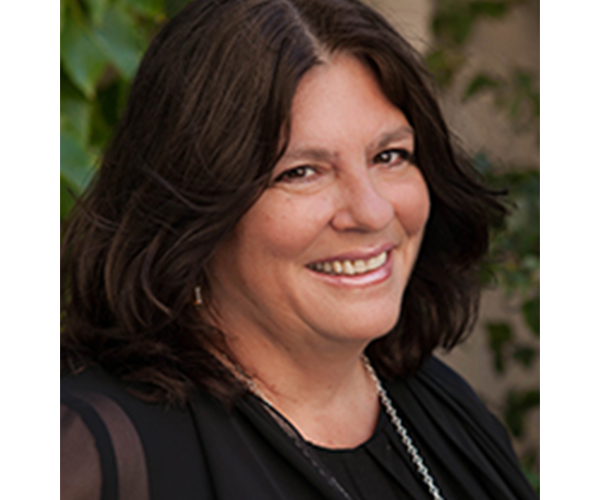 #AudTalk
Wednesday, May 27 @ 6PM CDT
This Wednesday, join us on our Facebook page for a conversation with Deb Clapp, Executive Director of the League of Chicago Theatres. Clapp will be discussing the history and role of the League, resources for artists and theatres, and what's next for Chicago's performing arts community.
#FLASHBACKFRIDAY –
CARPOOL CABARET WITH JOAN CURTO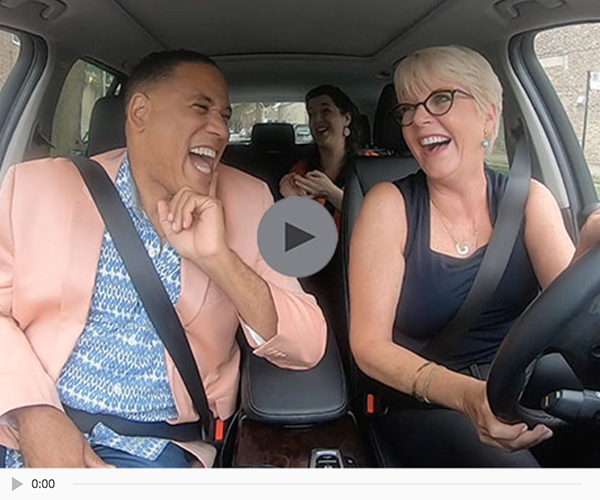 Carpool Cabaret
This #FlashbackFriday, we're taking it back to November of last year, when we took a drive around Chicago with Chicago Celebrates Sondheim! singers Sophie Grimm, Robert Sims, Marianne Murphy Orland, and, of course, Joan Curto. The performers treated us to renditions of their favorite Sondheim tunes in this Carpool Karaoke-inspired video. 
Click here to watch, and click here to see all of our #FlashbackFridays!
THE PEOPLE'S PERFORMANCE DEADLINE EXTENDED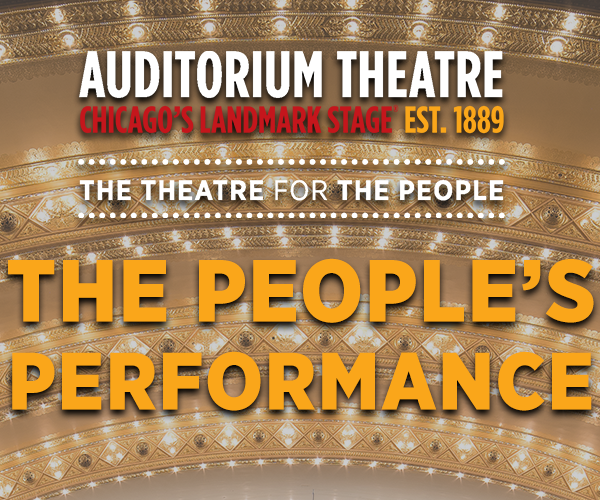 The People's Performance

Submit by tomorrow, May 23
You've got until Saturday to dust off your instruments, practice your standup routines, and send us a video of you showing off your skills. Join the ranks of Wilco's Glenn Kotche, Too Hot to Handel's Alfreda Burke and Rodrick Dixon, and The Voice's Katie Kadan by performing on our digital stage!
Click here for submission guidelines and instructions!
#WATCHWITHTHEAUD – UPCOMING WATCH PARTIES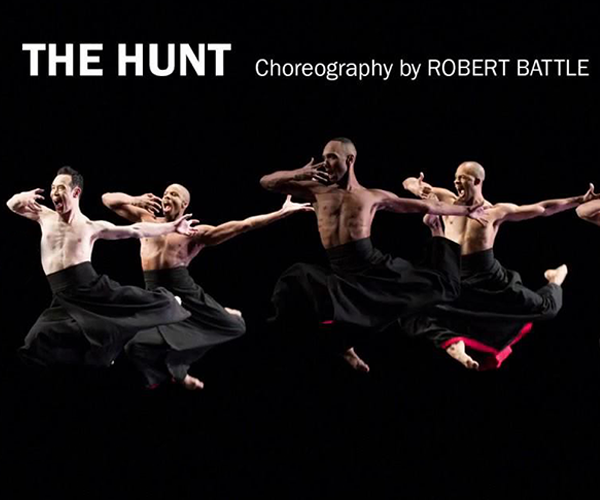 #THISDAYATTHEAUD – TATIANA TROYANOS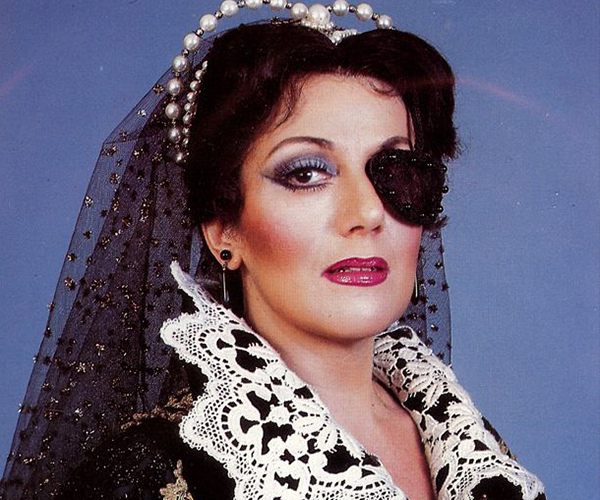 #ThisDayattheAud
On #ThisDayattheAud in 1985, Tatiana Troyanos, the mezzo-soprano known for her work with the Metropolitan Opera, performed on our stage. In an international career of three decades, her performances spanned the range of operatic history, with her Carmen marking a particular highlight. The Boston Globe remembered her as "one of the defining singers of her generation."
Check out our Instagram, Twitter, and Facebook pages, where we'll be sharing a little theatre history to brighten up your feed!
SHARE YOUR FAVORITE AUDITORIUM MEMORIES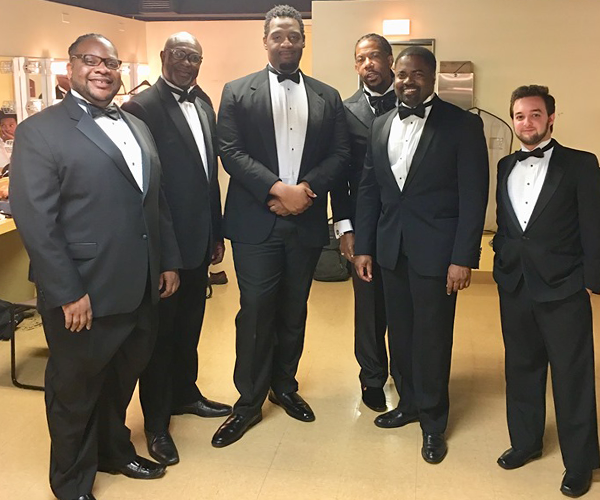 #AudMemories
"My favorite memory at the Aud took place on September 30, 2017. That evening, I was a member of The Chicago Freedom Singers, a fantastic chorus of local singers that performed with legendary soprano Kathleen Battle in her concert, Underground Railroad: A Spiritual Journey. I had followed Ms. Battle's career since I was a teenager. I never dreamed that, one day, I would be singing onstage with her. It was an unbelievable night at the Aud, one I will always cherish."
– Roderick H.
Check out our full collection of Auditorium memories here!
Submit your favorite Auditorium Theatre memory here, or share with us on social media using the hashtag #AudMemories!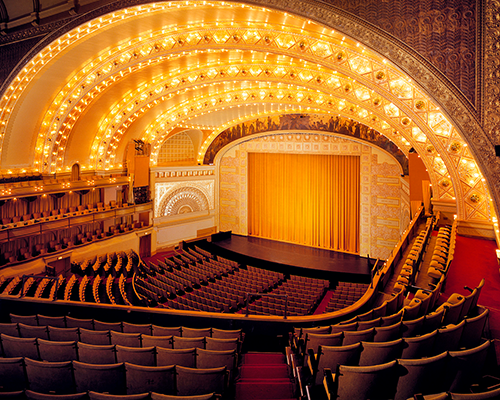 There are many ways to support the Auditorium Theatre while we are temporarily closed. Stay in touch with us via social media by liking, commenting, and sharing our posts! Send us your memories (see above) of your time at the theatre, and we'll share them! We also hope you'll join us for an upcoming show when we reopen. Or please consider making a donation to our non-profit theatre.
Our patrons remain in our hearts, and we hope you will keep the Auditorium Theatre in yours!